NO LONGER AVAILABLE? Not any more...
One of the things that gives us most pleasure is the resurrection of products that were previously NLA. There is nothing more frustrating for an owner or technician to find that the part they need to finish a job is not available.
The Prestige Parts® range has done more than any other organisation in the world to make new parts available for post war Rolls-Royce and Bentley motorcars. Representing products manufactured to meet or exceed Original Equipment Manufacturer (OEM) specifications, each is sold with a 3 year warranty to support the commitment to quality.
Thanks to the vast amount of products & ancillary items that have been introduced we are also able to offer bundles & kits to ensure our customers have everything they need to complete a project at the best price.
The Prestige Parts® range is stocked not only at home in the UK with IntroCar but also with our worldwide resellers in the USA, Australia & Europe.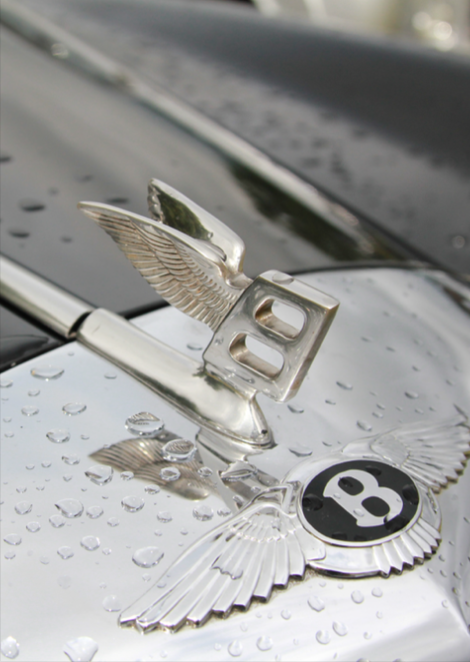 Quality
Products meet or exceed the Original Equipment Manufacturer (OEM) Specifications. As a committment to this quality standard every Prestige Parts® product is sold with a 3 Year Warranty.
Supply Chain
We work closely with our suppliers to eliminate inefficiencies, often using modern technology & machinery to replace older techniques, and staying close to the quality control process.
Investment
We invest significant time & capital to develop parts that help keep your classic on the road, typically buying multi year stocks to ensure we pay the best possible price to pass on a cost effective option to our customers.
Research & Development
Individual items and ranges can take between several months or multiple years to come to market undergoing many iterations before passing stringent lab checks and road testing.
The Beginning
"Behind every new Prestige Part® product launch, there was one car that was in need of it. Sometimes there were a thousand... but we cared about the one"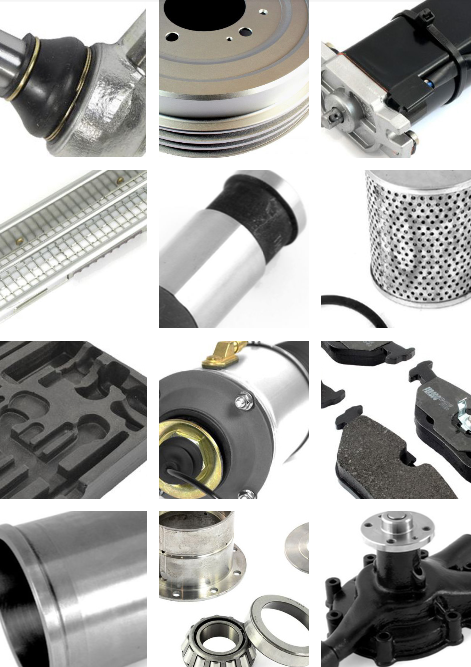 Specialists have always sourced alternatives for their customers, including reconditioning and reusing where necessary when parts are scarce or hard to come by. IntroCar was no exception and after a long history in the industry, having been a major international supplier since 1988, and with the subsequent wealth of parts knowledge and supplier network, the Prestige Parts® range was born in the late 2000s. Little did IntroCar know at the time that it would one day consist of several thousand lines, be stocked by multiple worldwide resellers, and require a full team and a new department dedicated to development and quality control!
What hasn't changed is the commitment to the quality and the need, no matter the demand for the item. Sometimes it has been decided to complete a full suite of products for all models, despite maybe a limited number of cars worthy of making the investment profitable. One recent example of that are the Camargue bumpers. Produced to be an improvement on the original bumpers, no matter how many owners may ever need them - at least those owners are covered!
The same ethos has always applied: "it should not cost the earth to run your Rolls-Royce or Bentley"... but they do deserve the best!
Uprated Versions
Not just available.. but better. The following are just some examples of where we weren't prepared to just match the OEM version, instead making design improvements and upgrades to better the item's performance.
"Our Air Intake Grilles, or 'Snowpacks', were manufactured by a company more used to making components for the Eurofighter jets! Hence the quality of the resulting product"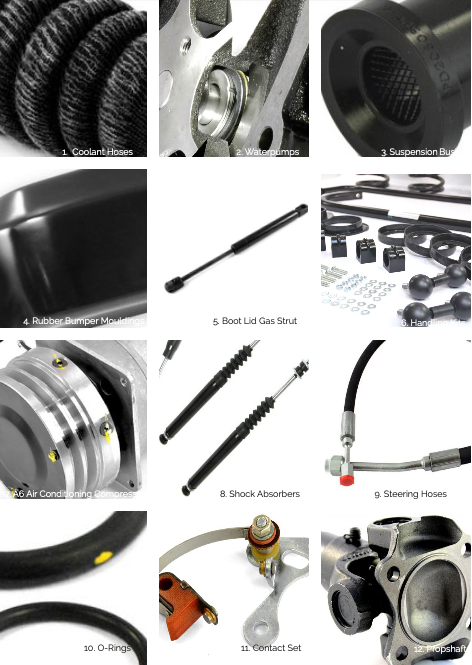 1. Coolant Hoses for six- cylinder cars
Concours level version with original cotton reinforcement, stockingette covering & period external convolutions for lasting performance
2. Waterpumps
Modern Sealing Arrangement that uses a robust seal with over thirty years history in this type of application
3. Suspension Bushes
Easifit Polyurethane 'Lifetime' bush kits
4. Rubber Bumper Mouldings
Polyurethane, 50% reinforced, stainless steel inserts plus 'easifit' kit.
5. Boot Lid Gas Struts
Provides full self-operation unlike the originals
6. Handling Kits
More comprehensive than any other on the market including Spring Seats, Anti-Roll Bar Joints, Lifetime Bushes & all fixings & fittings
7. A6 Air Conditioning Compressor
Modern, Lightweight (54% lighter) featuring 10-piston design & Teflon-coated for quieter operation & improved fuel economy
8. Shock Absorbers
Designed to begin operating at slightly lower forces than that exhibited by the Bilstein unit
9. Power Steering Hoses
Issues of noise emanating from power steering hoses has been resolved in this full range
10. Brake Seals
Laboratory tested high-ENB EPDM compound, designed to resist degradation in RR363 brake fluid
11. Contact Sets
Original Tufnol Seal, spring & correct points size and alignment
12. Propshaft
Designed to provide a fully balanced and easy fit replacement for the rear propshaft. Assembled from modern materials at a specialist factory
The Complex World of Procurement
"The most complicated body seals we have manufactured are made in Thailand. Why? They have better toolmakers than anyone else, so the product is just plain better. Was this cheaper? Absolutely not, but we don't care. Just look at the range and quality of our seals"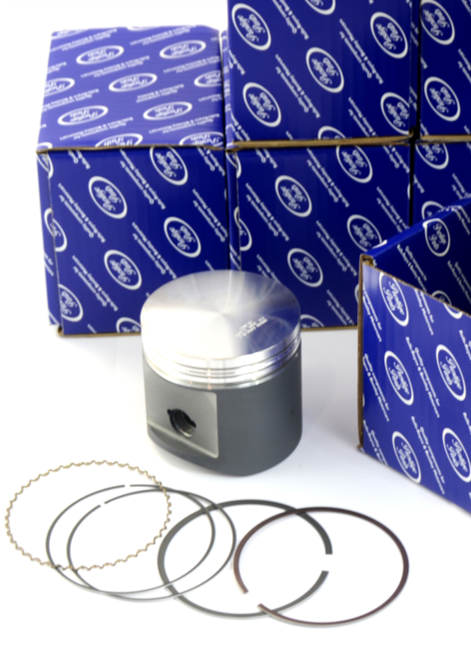 We are often amused by the assumption that all aftermarket parts are made in China. Underlying this seems to be the assumption that all genuine parts are made in Britain (or Germany or wherever the manufacturer of the car in question is based). The truth is much more complicated. These days all supply chains are global. Original Equipment Manufacturers (or OEMs) such as TRW and Lemforder are based in Germany, but they have factories all over the world. "German Engineered" is a euphemism for "designed in Germany but probably made elsewhere". Add to this that many components are complicated requiring subcomponents and assemblies to be made in various parts pf the world.
Another issue is that so-called Original Equipment has often been re-sourced to the lowest bidder. We no longer use 'genuine' Lucas ignition contacts and condensors for example, because they are vastly inferior to the original Lucas specification. Instead we have had them specially made for us. If you don't believe us, try a new 'Original' Lucas product and then fit ours!
The problem for spares for the aftermarket (that is, spares for cars that are no longer manufactured) begins as soon as the model stops rolling off the production line. As soon as this happens, demand can become a fraction of what it had been when the car was being built.
When building a car on a production line, spares requirements are high and predictable. Suppliers know how many to make and when they will be required. Imagine that you supply exhaust systems to a production line... One year the demand might be 5,000 units to meet production, the next it might be 50. The supplier who is set up to make 5,000 units per annum is not the one who wants to make 50. To keep spare exhausts available, the car manufacturer must convince the supplier to make a smaller volume or find another manufacturer willing to do it. Imagine doing this for your whole supply chain!
This is why genuine spares for the aftermarket can be expensive, and why maufacturers often choose to stop supplying components soon after the car has ceased to be produced.
"We care about our customers and we believe in our products. We want you to feel supported by us and our team of resellers. What better way of showing this than by giving the best warranty in the world?"